Must Read: Kendall Jenner Covers 'Allure,' Inside the First-Ever Vegan Fashion Week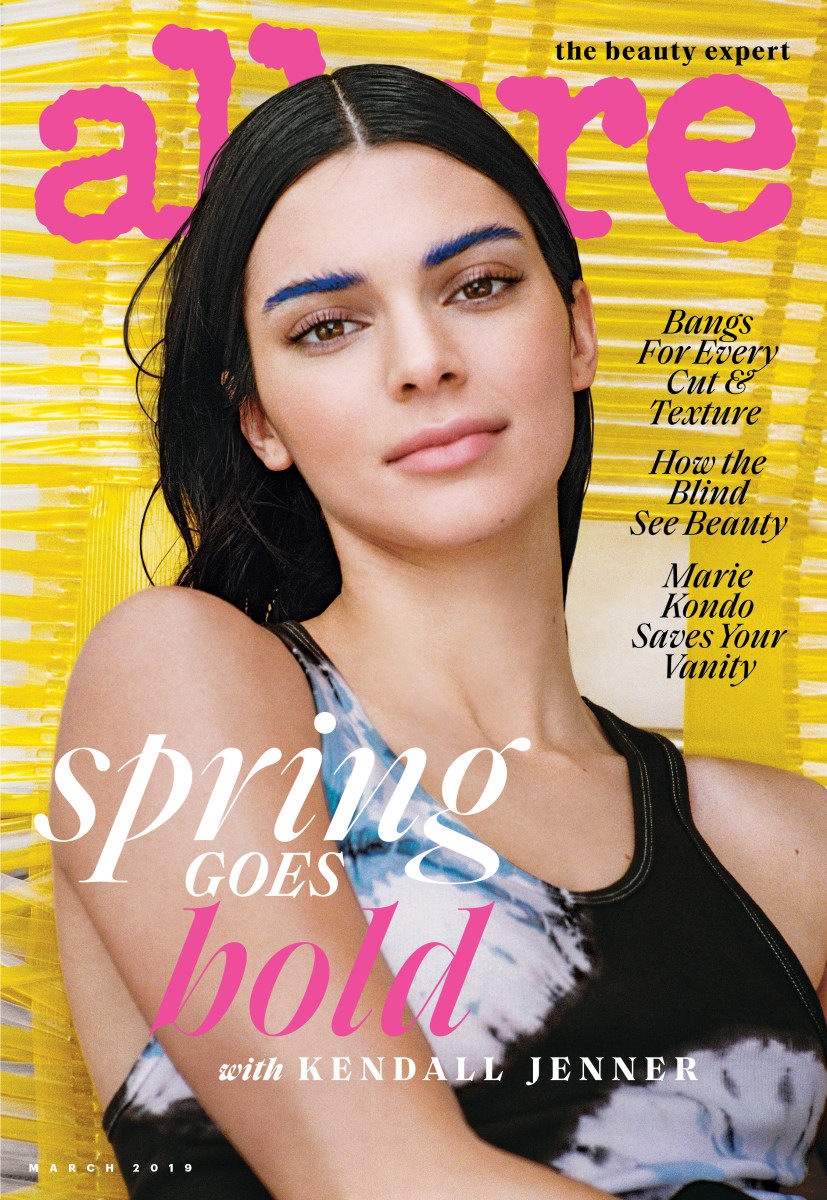 These are the stories making headlines in fashion on Wednesday.
Kendall Jenner covers Allure
The Kardashian/Jenner family was in high demand for spring magazine issues, as Kendall, Kris and Kylie each nabbed March covers at Condé Nast publications. Allure revealed its cover starring Kendall, which was shot by Cass Bird, on Wednesday. Inside the issue, Kendall reveals her favorite beauty products, her skin-care routine and some hair tips she's picked up from Jen Atkin. Allure  
Inside the first-ever Vegan Fashion Week
Los Angeles hosted the first Vegan Fashion Week last weekend, where 54 companies came to show their animal-product-free collections. Hundreds of conscientious consumers, designers, animal rights activists and vegan lifestyle advocates attended the event, eager to see wool-free tweeds and sustainably sourced pineapple leaf leather alternatives in action. The three-day gathering was also filled with discussions on experimenting with mushroom-root leather and a lab-grown biofabricated collagen cell leather. The New York Times 

Online searches for Off-White soared over the past two years 
Newly released data from digital marketing platform provider SEMrush reveals that online shoppers are hungry for luxury labels and search for them 1.7 times more than other brands. After analyzing online searches from the past two years, researchers at the firm found that Gucci belts, Gucci shoes and Balenciaga shoes were the most searched products. While, the most rapid gain in online searches for one single luxury brand was Off-White. WWD 
Gigi Hadid covers Elle
Gigi Hadid posed along the beach in Rio de Janeiro for her first Elle cover, which was shot by Chris Colls. For the issue, the 23-year-old model sported Spring 2019 Gucci and Hermès pieces in the sand and chatted with Nina Garcia about her upbringing and living with Hashimoto's disease. Elle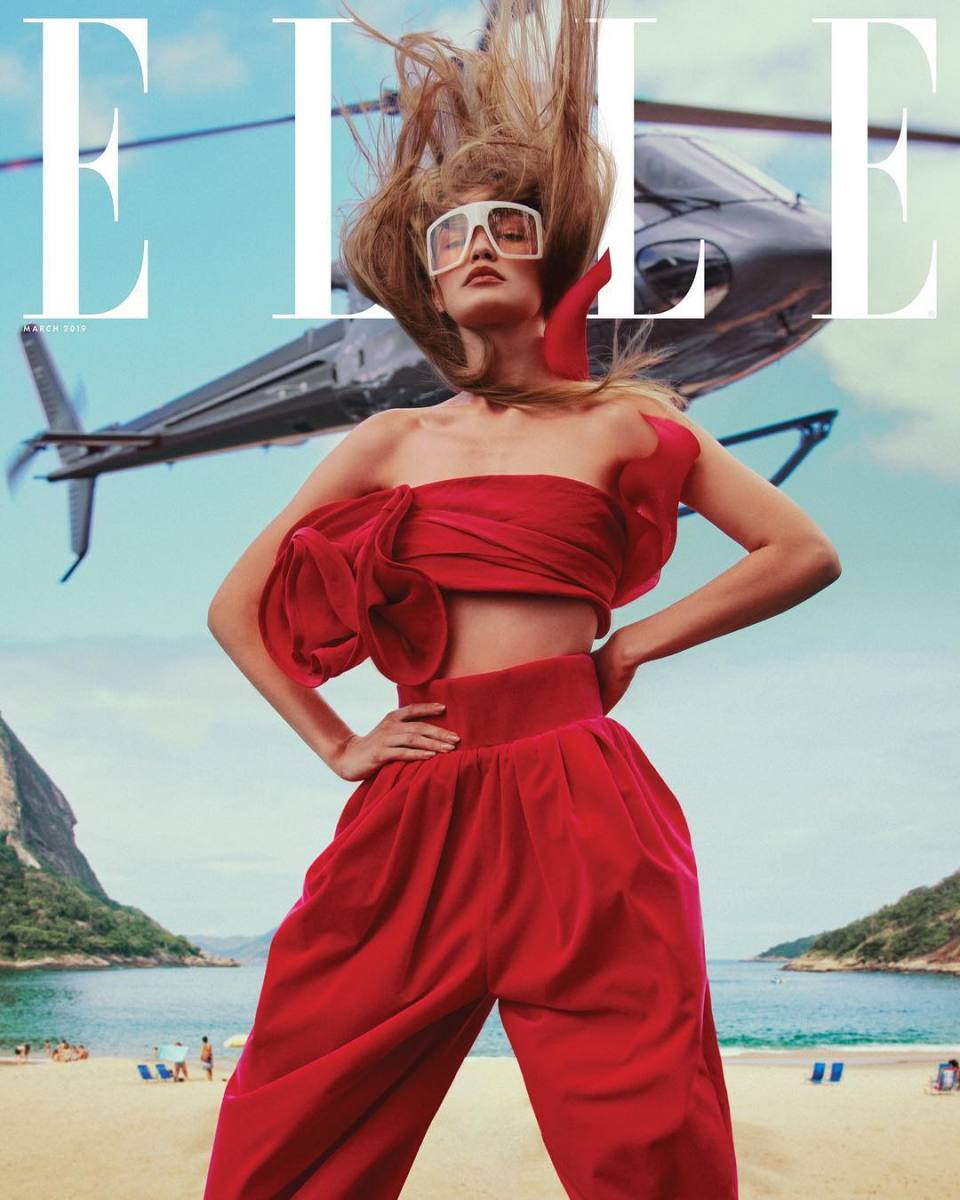 A comparison of Rihanna and Kylie Jenner's beauty empires 
If you only look at the numbers, Rihanna's Fenty Beauty is a step ahead of Kylie Cosmetics: Fenty Beauty's 2018 sales alone surpass the $420 million Kylie Cosmetics generated in its first 18 months. What's more, Fenty Beauty launched exclusively at Sephora and has benefitted from the beauty retailer's global reach, while Kylie Cosmetics had to rely on direct sales until some of its lip products launched in Ulta last November. But even though Rihanna's sales may be better, Jenner is probably getting richer from her beauty line, because she owns 100 percent of it. Rihanna's stake in Fenty Beauty hasn't been publicly disclosed, but we know LVMH has a sizeable share. Business of Fashion 
What to know from the UN's sustainable streetwear conference
Last week, the United Nations hosted a one-day conference devoted to sustainable fashion, featuring everyone from Dapper Dan to Phillip Lim. The event touched on topics covering every part of fashion, from how clothes can be made more responsibly to why eco solutions must be inclusive. Highsnobiety 
Emily Ratajkowski launched a lingerie line 
On Wednesday, Emily Ratajkowski announced the expansion of her swimwear line Inamorata into lingerie by modeling the itty-bitty basics in a Brooklyn bodega. "A little over a year of @inamoratawoman and I'm so thrilled to finally share what I've been working on for you guys," Ratajkowski wrote on Instagram. "Introducing BODY, a category that is so much more than lingerie." The line is available to shop here and is comprised of 47 pieces. Highlights include high-waisted ribbed thongs and a neon yellow lace bodysuit . @emrata/Instagram 
Stay current on the latest trends, news and people shaping the fashion industry. Sign up for our daily newsletter.
Originaly posted on Source by